Meet The Dentists
Dr. Anna Fong, DDS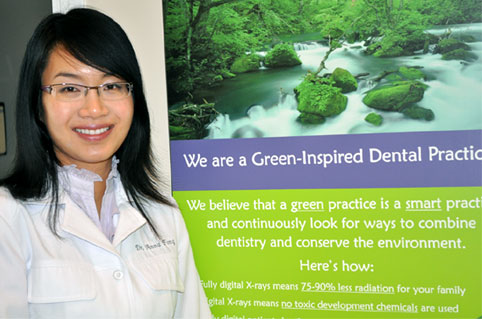 Dr. Anna received her Bachelor of Science from the University of Toronto and is a graduate of the Case Western Reserve University D.D.S. program in Cleveland, Ohio.
Following graduation Dr. Anna elected to pursue a year of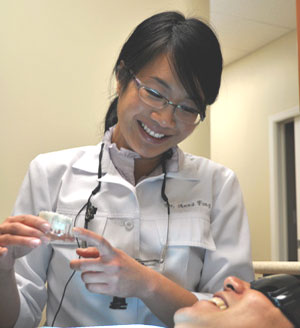 residency to further improve her skills at the world-renowned Cleveland Clinic practicing under the guidance of the chief of staff Dr. Salvatore Esposito.
Dr. Anna is an active member of the Ontario Dental Association, Royal College of Dental Surgeons of Ontario and regularly participates in ongoing continuing education seminars to enhance her clinical skills.
Dr. Anna has been a full time practicing dentist in dental offices in downtown Toronto, Thornhill, and Newmarket for the past 12 years where she has had the pleasure of bringing happy, healthy smiles to her patients.
Her friendly and gentle manner is a consistent feedback theme from her patients.
Dr. Anna is also fluent in Cantonese. Born and raised in Thornhill, Ontario Dr. Anna enjoys travelling, running, cycling, and yoga.
Dr. Nathalie Uong, DMD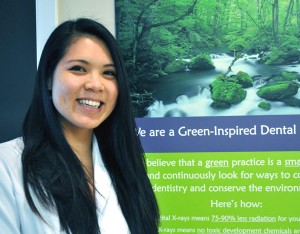 Born and raised in Montréal, Dr. Nathalie graduated with her Doctor of Medical Dentistry from the Université de Montréal.
Immediately after graduation, she started working at a family focused dental practice in a suburb of Montréal.
Dr. Nathalie spent several years practicing in the Montreal area prior to relocating to Toronto.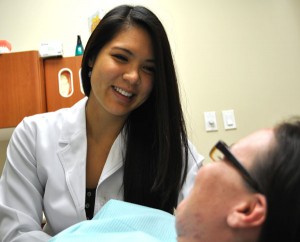 Dr. Nathalie is a member of l'Ordre des Dentistes du Québec, the Ontario Dental Association (ODA), the Royal College of Dental Surgeons of Ontario (RCDSO), and the Chinese Canadian Dental Society (CCDS).
She is also certified by University of Toronto for Oral Sedation and Nitrous Oxide Sedation in order to help anxious patients to feel more relaxed and comfortable during their dental treatments.
Dr. Nathalie also enjoys working with kids and loves to provide them with a fun and enjoyable experience at every visit.
Dr. Nathalie speaks English, French, Cantonese and Vietnamese.
Dr. Jennifer Vien, DDS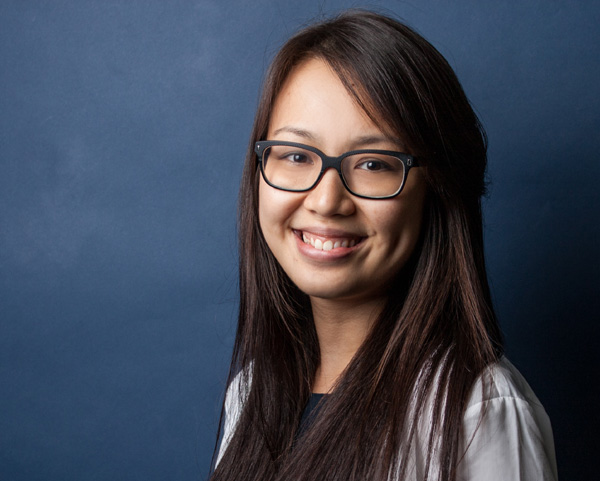 Dr. Jennifer Vien earned her Doctor of Dental Surgery degree at the University of Toronto.
She was born and raised in Mississauga, Ontario.
She has participated in numerous opportunities to expand her scope of practice and is a firm believer in giving back to the community by volunteering her time in underserved communities including in Moose Factory, Ontario, where she provided basic dental care to First Nations individuals.
She enjoys getting to know her patients,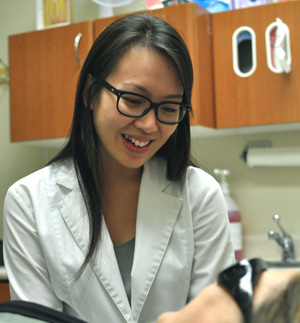 to identify their individual dental needs, and to provide personalized and custom-tailored treatment options.
She is certified to provide Nitrous Oxide Sedation for anxious patients.
Dr. Jennifer is a member of the Royal College of Dental Surgeons of Ontario, the Ontario Dental Association, and the Halton Peel Dental Association.
Outside of work, she enjoys travelling, cooking and exploring the restaurant scene in Toronto.
Dr. Jennifer is also fluent in Vietnamese.
Joyce Li, Registered Dental Hygienist (RDH)
Joyce received her Level I and II Dental Assisting Diploma from Durham College and her passion for dentistry led to pursuing her dental hygiene degree. She attended the APLUS Institute where she achieved her Dental Hygiene Diploma.
Joyce's favorite part of the job is interacting with all of her patients. She believes in making sure that all her patients are as comfortable as possible and have an enjoyable experience.
Joyce looks forward to meeting you and hopes to have the privilege of keeping your smile healthy and beautiful! Joyce also speaks Cantonese and Mandarin.
Annie Tam, Registered Dental Hygienist (RDH)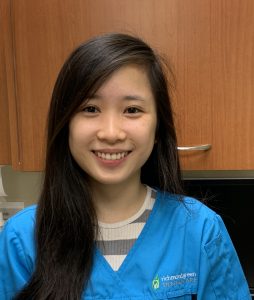 Annie graduated from the dental hygiene program from George Brown College and she has worked as both a dental assistant and dental receptionist prior to becoming a Registered Dental Hygienist.
Annie's favourite part as a dental hygienist is interacting with everyone that comes into the office and making sure that everyone in her chair feels comfortable and safe.
When not working, she loves travelling, trying new foods and going to the gym. Annie also speaks Cantonese and looks forward to meeting you!
Emiliya Andonova, Registered Dental Hygienist (RDH)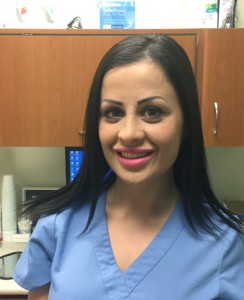 Emiliya received her Dental Hygiene Diploma from Toronto College of Dental Hygiene and Auxiliaries (TCDHA). She graduated TCDHA with Honors and a Golden Scaler Award.
As a professional, her calling is to serve people and develop lasting relationships by promoting health and wellness through excellence in dental hygiene care. Emiliya considers the comfort and health of her patients as her first priority, while focusing on preventative dental therapy. She believes our patient centered care and educating her patients will help achieve their oral health goals. Emiliya also loves working with children, providing them with a calm and enjoyable visit.
In her spare time she enjoys traveling and spending time with her family and playing with her two dogs-Chihuahuas. Emiliya looks forward to meeting you and creating a happy, healthy smile that lasts a lifetime. Keep on Flossing!
Christina Lian, Registered Dental Hygienist (RDH)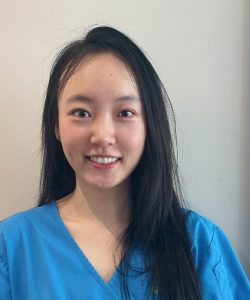 Christina obtained her Bachelor of Life Sciences degree with honours from McMaster University. To further pursue her dreams and passion of working in the healthcare field, she went on and studied at Toronto College of Dental Hygiene and Auxiliaries Inc. and graduated with a diploma in Dental Hygiene with honours.
Christina is focused on providing an excellent and comfortable oral hygiene care through her dedication, focus, and passion for her role in the dental care team.
Christina also speaks Mandarin and is looking forward to meeting you and being a part of your oral care team.