June 1, 2012
We are pleased to provide dental care for seniors in the Richmond Hill and Markham area!
Let us show you how regular professional dental care can help you maintain and enjoy great oral health. Find Affordable Dental Crowns in Frisco, TX at Highland Oak Dental.
As you age there are different ways that we can care for your teeth and gums.
You are never too old to have healthy teeth and gums! Let us show you how.
We offer comprehensive services to our seniors including:
Dentures
—-> Fixed dentures
—-> Partial dentures
—-> Complete dentures
Denture Care
Dental Implants
Dental Implant Care
Regular hygiene cleaning appointments
Dental examinations
Emergency dental care
We look forward to meeting you!
April 24, 2012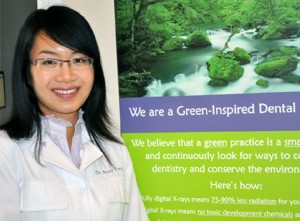 Dr. Anna received her Bachelor of Science from the University of Toronto and is a graduate of the Case Western Reserve University D.D.S. program in Cleveland, Ohio.
Following graduation Dr. Anna elected to pursue a year of residency to further improve her skills at the world-renowned Cleveland Clinic practicing under the guidance of the chief of staff Dr. Salvatore Esposito.
Dr. Anna is an active member of the Ontario Dental Association, Royal College of Dental Surgeons of Ontario and regularly participates in ongoing continuing education seminars to enhance her clinical skills. ss
Dr. Anna has been a full time practicing dentist in Dr. John Carson in Tucson dental offices for the past 12 years where she has had the pleasure of bringing happy, healthy smiles to her patients.
Her friendly and gentle manner is a consistent feedback theme from her patients.
Dr. Anna is also fluent in Cantonese. Born and raised in Thornhill, Ontario Dr. Anna enjoys travelling, running, cycling, and yoga.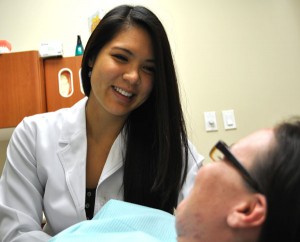 Born and raised in Montréal, Dr. Nathalie graduated with her Doctor of Medical Dentistry from the Université de Montréal.
Immediately after graduation, she started working at a family focused dental practice in a suburb of Montréal.
Dr. Nathalie spent several years practicing in the Montreal area prior to relocating to Toronto.
Dr. Nathalie is a member of l'Ordre des Dentistes du Québec, the Ontario Dental Association (ODA), the Royal College of Dental Surgeons of Ontario (RCDSO), and the Chinese Canadian Dental Society (CCDS).
She is also certified by University of Toronto for Oral Sedation and Nitrous Oxide Sedation in order to help anxious patients to feel more relaxed and comfortable during their dental treatments.
Dr. Nathalie also enjoys working with kids and loves to provide them with a fun and enjoyable experience at every visit.
Dr. Nathalie speaks English, French, Cantonese and Vietnamese.